Aban Security provides security guard services to our monitored customers.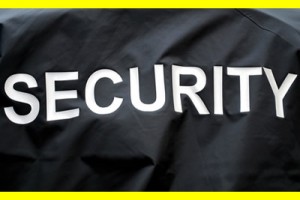 If you are signed up for security guard service, upon receiving any signal from your system, we will dispatch our officers to your premise. Upon arrival on site, Aban Security highly trained Alarm Response Officers will make a full perimeter check as well as an interior check for those who have signed for the service. Further actions are context specific, determined by what they find on site. After the emergency situation is resolved, a detailed Alarm Response report will be prepared which outlines the reason for the alarm, time attended, and results of the alarm investigation.

Will work in tandem with police response or replace the police response.
Will replace your property call list and be dispatched after any alarm.
Extremely cost effective.
Quick response times.
Can visit your site at scheduled or random times if required.
Backed up by our monitoring centre.
Available at your convenience 24/7.
Billed per visit or per contract.
To find out more about Aban Security and our Security Guard Services, please contact us now!
Act Now Contact Us
Contact us if you are interested to sign up for Security Guard Services.
Contact Us Now